Back to traditional!
Traditional farming is the original farming method handed down from generation to generation. It involves the intensive use of indigenous knowledge, natural resources and cultural beliefs of the farmers.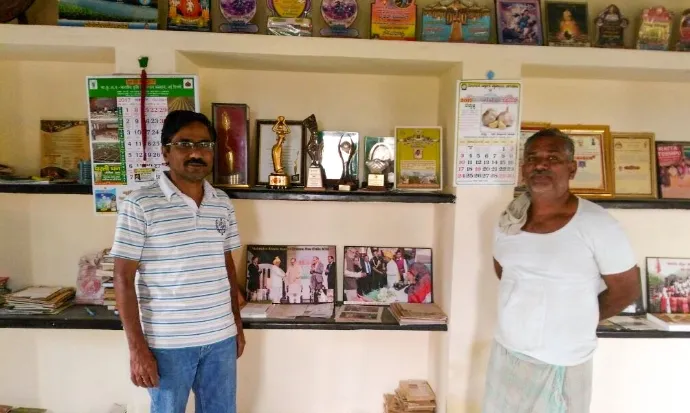 About Siribele Natural
"Siribele Natural'' company situated at Bagalkot district in Karnataka, having 200+ trusted SPNF, ZBNF, Natural and traditional farmers. Our farmers have been practicing Natural and traditional farming for 5 to 30 years. We develop and promote desi seeds. Our objective is to practice and promote SPNF, ZBNF and other Natural farming methods to improve the livelihood of farmers and sustain farming even at extreme environmental conditions.
Our farmers also have PGS-INDIA, NPOP, NOP and IMO control certificate.
Siribele Natural is recognized as a startup by the Department of Industrial Policy and Promotion Ministry of Commerce & Industry Government of India.
About Founder
I am Sunil Katnalli, born and brought up in agricultural family, MTech graduate in Computer Science, worked for MNCs such as Freescale Semiconductor and Aricent Technology for 18+ years as a System Software Engineer, Project Lead and Principal System Engineer. In December 2017 we have opened a company "Siribele Natural Foods LLP" in Bagalkot district, Karnataka to supply chemical free food products produced by SPNF (Subhash Palekar Natural Farming),ZBNF (Zero Budget Natural Farming) and other Natural Farming methods from well known farmers who have received prestigious awards and certificates for their Natural farming.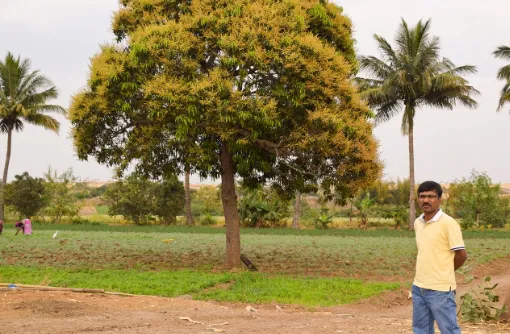 What We Offer
We train farmers in Natural farming and value added products and market their produce in Bengaluru and across India.
We bring awareness on health benefits of natural foods among citizens by conducting various programs on health topics in schools, residential apartments & layouts and yoga centres.
Customer Testimonials

Single polished rice is very nice, it's authentic taste could bring in nostalgic feelings of childhood in me. Thank you!
Pramithi (Mantri Residency)

Regularly using products like wheat flour, toor dal, jaggery powder and spices, very good in taste. Very prompt service and good packaging at reasonable prices.
Mandar Kallol (Koramangala)

Enjoying the natural taste of wheat flour. Thanks for providing wheat flour, great one.
Kiran (Cisco)

Jaggery taste was very much like eating sugarcane. Products packing was good.
Shivanand Kadwadkar (Cisco)

The malgova mangoes were excellent. When we had them we knew they were the king of mangoes
Ramesh Gopalkrishna (Gottigere)

Wild honey and jaggery granules are very good. Sapota is amazingly sweet. Have never tasted such sweet sapota. Thank you.
Anil Shetty (Vijaya Bank Layout)

This store is run with alot of love and passion to supply chemical less food to the people
Jeethendar Samsani (Electronic City)

Siribele products are of superb quality as they promise of natural products. I have used Rice, flours, dals, channa, sugar, mangoes, honey. All are absolutely natural. Go for it and have the perfect health rather eating all chemical food available today.
Shivakumar B V (Chikkalasandra)

With a motto of helping farmers and improving health of people . Very genuine !
Rudresh NB (Akshaya Nagar)

Siribele's mustard oil is the best, as the seeds are aslo big and organic. The aroma speaks it all about.
Ashmita (Pranava's BSR Gitaaar)

Mangoes are tasty, literally we all enjoyed, especially kids loved lot.
Joshi, Bannerghatta Road.